Pangolin.Africa is a non-profit organisation dedicated to the survival of the most highly trafficked wildlife species on the continent – the African Pangolin.
Through our three-pronged approach of Publicity, Participation and Protection we are working with partners in the tourism, conservation and corporate fields to increase education and awareness around all four African pangolin species; contribute towards much-needed research; and implement protection and rehabilitation projects on the ground.
We also play an integral role in bringing together and supporting other individuals and organisations across Africa who are working in the pangolin conservation space.
This ground-breaking documentary is the story of two men on a mission to get all four species of African pangolin on camera for the very first time. The film premiered on Friday 17 May (Endangered Species Day) and is available for free online viewing.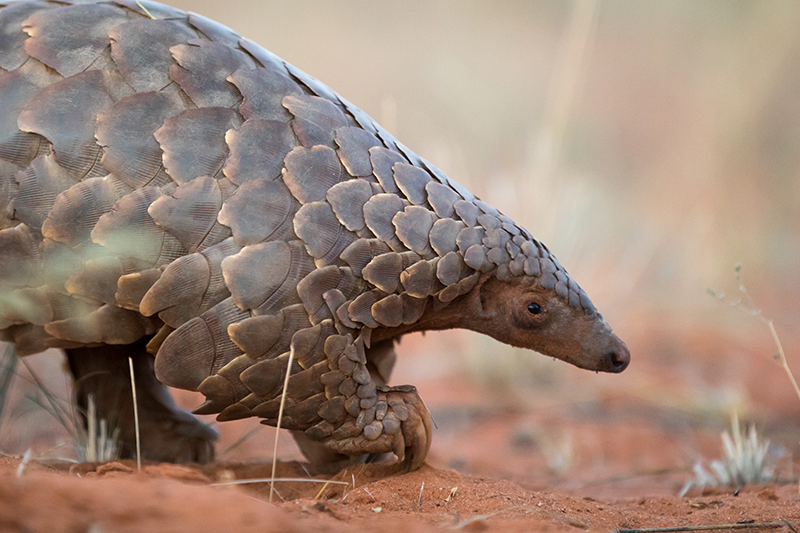 The secretive and elusive pangolin is probably the most unique, yet unknown animal in the world. There are four pangolin species in Africa, each with their own special features, habits and characteristics. Click below to learn more about these amazing creatures.
It's difficult to protect a species when you don't have much data on its numbers or whereabouts. You can help our research partners across Africa to gather more information by simply recording your pangolin sighting on WhatsApp! Save this number in your phone right away
Have you ever seen a pangolin in the wild? Every sighting – no matter how long ago it was – helps us build a better picture of pangolin populations and distribution, which is critical for research to ensure their successful conservation. Record your historic sighting here today.