Get Involved
Are you keen to get involved but not sure where to begin? Start by Joining Team Pangolin then browse through our range of options below. If you would like to support us in a different way, we'd love to hear from you. Email info@pangolin.africa to share your idea.
Join Team Pangolin today
Whether you're a blogger, influencer, travel professional, teacher, company, interested individual – or anything in between – there many ways you can get involved. Start by joining our team.
Record your pangolin sighting
It's difficult to protect a species when you don't have much information on its numbers or whereabouts. More scientific data is critical to successful research and conservation of the species – here's how you can help!
Donate to pangolin protection
With your help, we can save all four species of African pangolins before they become extinct in our lifetime. Choose from a number of different ways you can donate to support the protection of the species.
Enter into a sustainable partnership
If your company shares our passion for pangolin conservation and would like to do something extraordinary by contributing to the protection of the most trafficked wildlife species on earth, partner with us!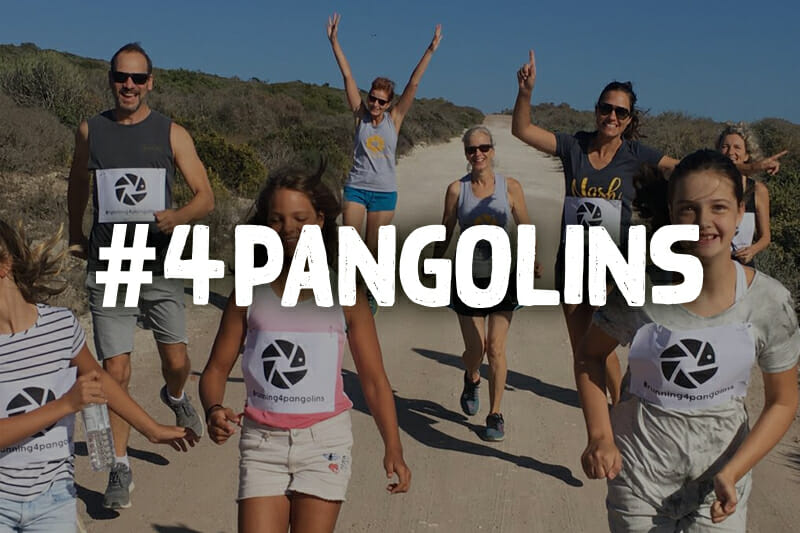 Do it #4pangolins
Doing a bake sale? Running your first 5km? Hiking Everest? Whatever your personal challenge, take your achievement to a new level by raising awareness, funds or both for pangolins! Let us know your plans and we'll help you get started.
Take the micro-class!
Take our short, e-learning class on pangolins developed in partnership with Be A Better Human! This is a perfect introduction to the four African species for those not yet familiar with this special creature, with 20% of each class fee supporting our conservation work.