Pangolin viewing guidelines
Over the past few years, there has been a significant increase in the number of tourism properties in Africa offering 'pangolin experiences'.
Pangolin.Africa is working on a project to develop a set of tourism industry guidelines for pangolin encounters to standardise the industry's approach to such encounters. Through this project, we aim to educate all those involved on best practice and to encourage the adoption of this practice for all pangolin encounters.
In 2020 we rolled out the first phase of the project, conducting a survey with more than 480 guides, trackers and rangers working in areas across the African continent where pangolins currently exist to get their input on this matter. From this survey, we were able to gain a better understanding of current attitudes and perceptions around what to do when one sees a pangolin in the wild.
We are now working with a number of partners to draft a set of Pangolin Protection Guidelines (a 'protocol') for the tourism industry, using the consolidated data from the survey along with expert input from the conservation and tourism sectors.
Once finalised, the Pangolin Protection Guidelines will be introduced to rangers, guides, trackers and game reserves throughout Africa, through a series of engagements in high-density tourism areas. Through this engagement, we aim to educate guides and members of staff that are likely to sight a pangolin, especially with guests.
Our ultimate project goal is to ensure that a pangolin viewing experience will benefit the tourism entity and guests, while ultimately ensuring the protection of the species during these encounters.
SURVEY & PROTOCOL PARTNERS
Pangolin rescue and rehabilitation
Education rural youth in Africa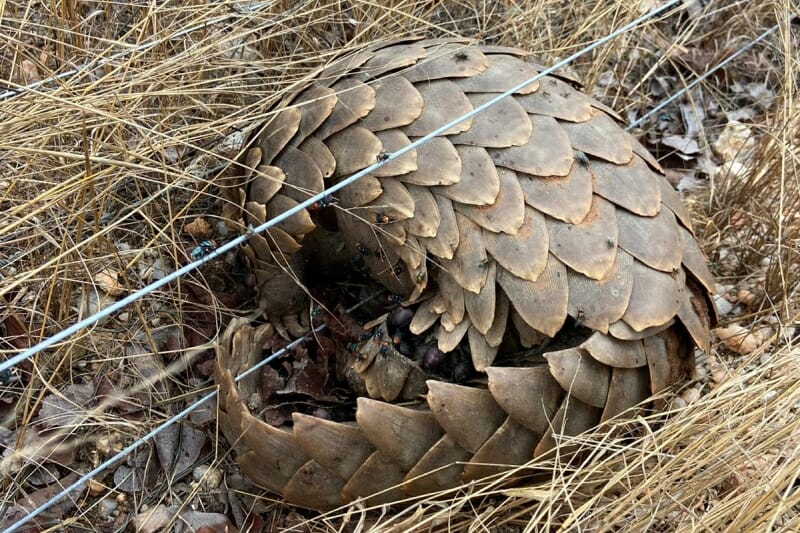 Pangolin friendly farm fencing
Supplying essential research gear