Pangolin viewing guidelines
The tourism industry has a significant role to play in pangolin conservation. As the plight of the pangolin becomes more dire, more and more organisations are looking to support or be involved in pangolin protection. Tourists are often attracted to operators with a hand in conservation and are potential funders of this work. With this growing interest in pangolins – and the increase in properties offering 'pangolin experiences' – norms and standards for the industry are critical to ensure that pangolin viewing experiences benefit the tourism entity and guests, while ultimately ensuring the protection of the species.
Pangolin.Africa has developed a set of tourism industry guidelines (a protocol) for pangolin encounters in Africa. These guidelines have been developed through an interactive process over a period of 12 months which has included:
Gathering baseline information on viewing experiences to understand perceptions around what happens when a pangolin is sighted in the wild
A survey to gather this information was completed by 456 field guides, rangers and trackers working in 35 different countries across the African continent in areas where pangolins currently exist.
Gathering input from conservation experts
Using the information gathered from the survey above, a second survey was conducted with pangolin conservation experts to obtain their recommendations on viewing pangolins in the wild in a way that minimises negative impact on the animals. This input has been used to compile the pangolin viewing protocol.
It is important to note that this protocol is not intended to be prescriptive, but rather it has been developed with the purpose of educating guides, field teams and tourists, and advising on the best practice to follow to contribute towards the protection of this species under threat of extinction.
SURVEY & PROTOCOL PARTNERS
Pangolin rescue and rehabilitation
Education rural youth in Africa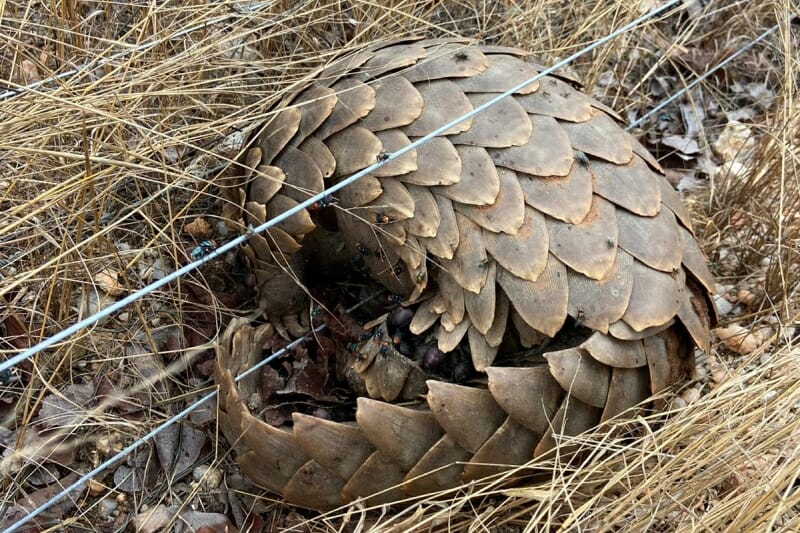 Pangolin friendly farm fencing
Supplying essential research gear